A few notes before i present this race and empire, i have been away for a while but am eager to get back into Role Playing here! Now i use alot of mods for Stellaris unfortunately which severely changes ethics and governments as well as traits, however ive made the race within these mods and id like feedback if that would even be allowed, however if it isnt allowed ill gladly make a Vanilla version the best i can with what i have avaible.
Species Name: Septhi
Species Adjective: Septhian
Empire Name: The Eternal Dynasty of Septhi
Empire Adjective: Septhian
Phenotype: Mammalian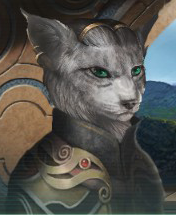 Traits:
Docile (This species prefers to stay out of close combat and are generally not aggresively inclined)
Sedentary (This species tends to not be fond of migration, and prefers to stay on their own worlds)
Quick Learners (This species learns quickly and aquires new mental skills at a rapid pace)
Harmonious (This species lives in an exsistance of harmony amongst others of its own kind)
Intelligent (This species is blessed with a towering intellect)
Ethos:
Libertarian (The idea of individual freedoms and rights)
Fanatic Spritualists (Highly indoctrinated in Religious matters and entire culture and society build around the faith)
Collectivist (That noone should be left behind, that the state must take care of those that cannot take care of themselves)
Elitist (The old Aristocracy still holds most of the high positions, despite the Libertarian stance in society)
Government: Parliamentary Monarchy (A Strong traditional state which has overcome its Autocratic roots, but maintains a strong tradition of Oversized Royal Bureacracy and Royal Navy. Loyalty to the Crown is ingraned in the society so it dosnt clash with the Libertarian ideals of the people)
Homeworld: Seat of Septhi
Planet type: Continental (Primarily Savannah and Jungles)
Short Description of Species: 1-3 meter high bipedal Feline like creatures who tend to have a pristine white Fur Color, height is generally determined on which part genetically ones ancestors are from on Septhi.
Short Description of Empire and History: The Eternal Dynasty of Septhi is a highly religious but parliamentary and liberal state, ruled by an entrenched Nobility with a Sacred Monarch whom wields absolute power in the name of an ancient Pantheon of gods mainly relating to Sun worship.
The Eternal Dynasty of Septhi have been space faring for a few centuries but have for the most part been isolated. Having several Colonies beyond its 'Throne-Worlds' under the direct administration of the Sacred-Monarch. A large population and flourishing internal trade. However the lack of Alien contact has led their Royal Navy less than adequate, however traditions of loyalty to the crown is still maintained highly across the Dynastical Worlds as it is part of the Religion which dominated most aspects of their lives.
Military: 2
Navy: 4 The Royal Navy is a position of honor and respect within the Dynasty and as such, it maintains alot of its public sway and endorsement.
Ground: 2 The Royal Army has not been used for almost a century, being delegated mainly to Garrison duty and policing tasks, it isnt as prestigious as the navy, hense a lack of recruits.
Economy:3
Industy: 3 The Septhi industrial machine is capable, always busy producing the latest in advancements for the military and navy despite its lack of being used
Tertiary Goods: 3 Being dominated by Libertarian ideals, a civilian economy is large and booming with luxuries being avaible to those who can afford them, the Collectivist part of society however does mean more govermental control than a true libertarian, limiting a free economy slightly.
Technology: 4
Researched: 6 The Septhi due to lack of contact and suprising lack of finding any evidence of advanced alien life or precursors in their part of space, has led to them inventing practicly everything on their own, thanks to their natural intelligence this hasnt been a problem.
Diplomacy: 2
Understanding:5 The Septhi have yet to encounter a sapient alien race, and thus have no experience with communicating with other aliens capable of responding. However, procedures have been put in place and prepared incase this should ever happen. It has been decreed that a diplomatic approach of understanding the Alien would be the wisest course of action.
Espionage:1 The Septhi frown upon spying, for the most part seeing it as dishonourable. However in the most dire of circumstances they might attempt such things.
Cultural: 4
Internal Stability:5 Septhi society is exceptionally harmonious and stable, the liberty for citizens to seek out their dreams while the government supports those that cannot do so themselves, education is free, healthcare is free, many things are provided by the state to the citizens of the Septhi. It isnt hard to see why the Septhi would want to maintain their system, as it has been proven to work.
Marketability:1 As good as Septhi society seems, it is heavily entrenched and the population is not used to Aliens as they have yet to meet an intelligent species. Their society is not prepared for Immigration.
Quirk: Due to their unique mix of Libertarian politic blending with Collectivist ideals, theyve created a very ideal society where the Free economy works for the State and in turn the state provides what society and the citizens need for free for a happy exsistance.
Welcome back. It is good to have more here as we are too few at the moment.

Regarding mods while it might be better to show it as vanilla so as to make it better understood by those who do not have the mods and to push uniformity I don't think that it really matters as they are more there to give of an impression of the species and it is more up to the player to roleplay them.

Would you like to open up a diplomacy thread with me by the way?
Sure, but i am not sure how to start it as the Septhi have never met an intelligent species before, theyve only found animals essentially.
One could have that one of their exploring vessels accidentally enter the space of one of my empires. I have three so you get to choose which one (although I wouldn't recomend the Swarm as they have a nasty habit of eating those that they encounter).
Im guessing the Khendros then, ill start a post.
By the way, what are the mods that you are using?


Similar topics
---
Permissions in this forum:
You
cannot
reply to topics in this forum